Welcome to our partner's!
Brands we love and who support our mission to build global communities of confident parents with innovative, ergonomic baby products that enable and encourage bonding.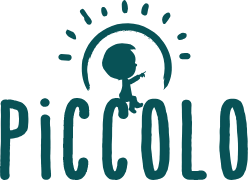 Piccolo Organic
Piccolo Organic makes healthy (and very tasty) baby meals, cooking products and snacks to help you get the balance right every day. The brand is partnered with City Harvest and Little Village, and gives 10% of its profits to charity. Available in all major retailers and its online store.
Hope and Homes for Children
Hope and Homes for Children's vision is that no child will ever suffer the neglect of life in an orphanage. They have been working with families for nearly 30 years to keep children out of orphanages, and safe at home with the people who love them. For small children this is even more important. Every baby deserves to experience those precious moments of connection with their parents and caregivers. It is what makes them feel safe and loved. Hope and Homes support thousands of parents to give their children the best start in life, by keeping them close.
To find out more and to support Hope and Homes , please visit: www.hopeandhomes.org.
Pink Ribbon
Pink Ribbon raises awareness of breast cancer, raises awareness of prevention and screening, and raises funds for psychosocial projects to support recovering patients. These initiatives aim to improve the public's attitude and behaviour towards breast cancer, to reduce feelings of anxiety and isolation, and to dispel the taboos surrounding the disease. Because breast cancer and its prevention is a cause close to our hearts, we work closely with Pink Ribbon Belgium. Pink Ribbon Belgium also finances the Pink Ribbon Fund projects. These aim to improve the medical treatment and quality of life of people affected by breast cancer and their families. The Pink Ribbon Fund is managed by the King Baudouin Foundation.
More information on www.pink-ribbon.be.